The GoNow Gameplan Recap: 5/8/18
Last night's edition of The GoNow Gameplan was another excellent opportunity to learn from the best and provide yourself with a gameplan for success this week. It's all about accomplishing result-producing activities and utilizing what Sarah Rose taught you this week to build and grow your business faster and more efficiently than ever before.
If you missed last night's episode of The GoNow Gameplan, fear not – you can catch a replay by CLICKING HERE. I've also included below some valuable notes which can help serve as a weekly outline for you. Be sure to share this information with your team so everyone can utilize these concepts and insights to grow their business and become a GoNow!
Keep Growing!
-JR Ridinger
The GoNow GamePlan: #ShowMomLove, Digestive Enzymes, Torch Award
Socially Speaking:
Tip: Making great posts on Facebook is great but only effective when people see it.  By liking and commenting on more of your friends' content, Facebook will show your content more in those feeds. This week, try to like/comment on more profiles than the ones you usually engage with!
Post of the Week: #ShowMomLove, #ShoppingAnnuity
As a business owner, you will benefit from making these posts BEFORE Mother's Day.  Post something about how you will celebrate mom in your life, share a deal from your website or share the new IG Story template to start conversations about Moms this week!
Shopping Annuity Hacks
Check out our favorite stores and deals going on for gifts for Mom. We've separated them by gifts that are personalized, are great for spending time together or for spoiling mom with awesome gifts.  Remember, a HUGE part of your spending that could be redirected to fund your Shopping Annuity comes from seasonal or annual spending.  Don't make the mistake of waiting until the last minute and running to the store.  Mother's Day is Sunday – get ready today!
Consumer Corner:
We talked about one of my favorite products – Digestive Enzymes.  In the segment, you will learn the difference between our enzymes and others on the market, the difference between the regular enzymes and DNA Enzymes (hint, many adults should be taking the DNA ones!!) and see a live demonstration where we show you how quickly our enzymes break down Snack Pak pudding!  This product is one that would be great for every household and is also an easy one to retail because people will feel the effects right away!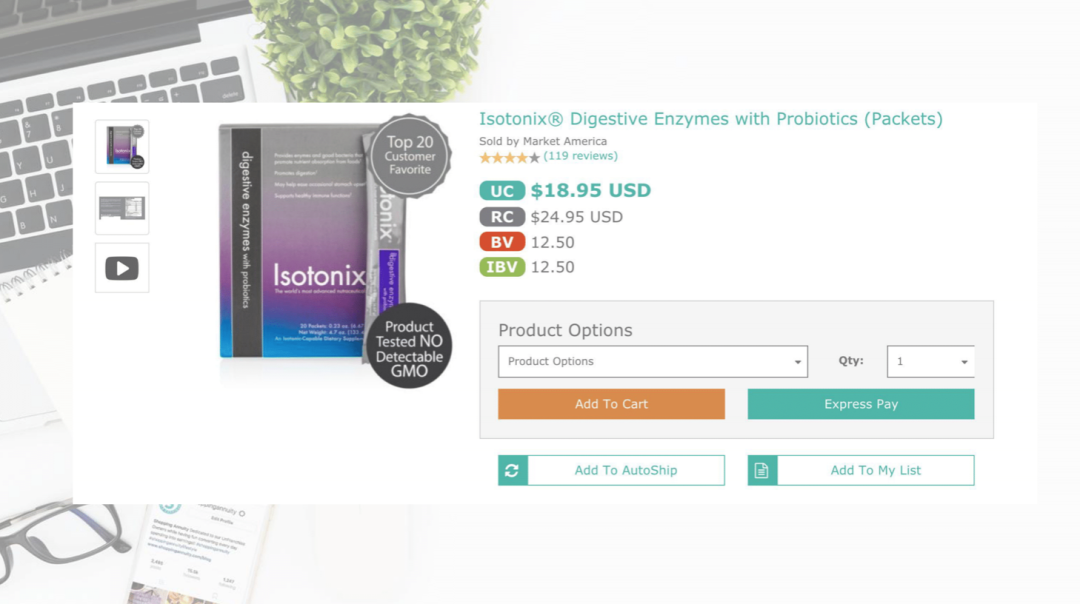 GMTSS Roundup
Mideast Region Takeaways and Tips!
Brain Spanking of the Week
Market America Received 2nd Torch Award for Ethics from the BBB.  Learn about what the award actually is and the requirements to earn it, how special it is that we earned it for the 2nd time and what this means for your business!