Team, I'd like to share with you a tremendous special promotion from SHOP.COM which can really boost your business! SHOP.COM's End of Summer Sale utilizes the Click to Pay feature with MasterCard to give you 20% off your order. I've included the official announcement below which provides further details – so be sure to read this and share it with your team. Remember to send your preferred customers an email from UnFranchise.com to make them aware of this incredible promotion – it's such an easy way to help your business!
Keep Growing!
-JR Ridinger
Take advantage of SHOP.COM's End of Summer Sale. Use your Mastercard® when checking out with Click to Pay and get 20% off your order.* The end of summer just got better!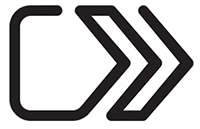 What is Click to Pay? Click to Pay is a new checkout option that lets you pay faster and smarter online. Rethink the way you check out online when you use your Mastercard with Click to Pay. No more passwords to remember – your information is ready whenever you are.
Here's how to get 20% off on your order on SHOP.COM:
Add your favorite OneCart products to your cart.
Select the checkout button with the Click to Pay icon.
Enter your Mastercard information. For returning users, select the returning users tab and enter the email address associated with your Click to Pay profile.
Review your Mastercard information and confirm your order to get 20% off!
You can also send a personalized email to your Preferred Customers right from UnFranchise.comreminding them about this special offer.
On UnFranchise.com, select "My Customers" and then click "Corporate Promotions" to begin sending a promotion reminder. First, select the United States and the Mastercard 20% off promotion, then select customers, preview the email and hit send — all from the Corporate Promotions tab.
Inform your customers and partners about the End of Summer Sale savings on SHOP.COM. Shop now and get 20% off! *Terms apply. See full terms and conditions. Must pay with a Mastercard in the Click to Pay feature to receive the discount. 
*Use your Mastercard® with Click to Pay at checkout to get 20% off your order. (Discount not to exceed $20) ("Offer"). Offer only valid on products purchased through the OneCart®. No minimum purchase required. Offer is valid for a limited time. Valid thru September 8, 2020, or while supplies last. Click here for additional terms.