Bliss Anti-Stress Formula is Back in Stock!
Bliss Anti-Stress formula has been one of our hottest products and now we're excited to announce that Bliss is back in stock! The holidays aren't exactly known as a stress-free time of year, so this is a perfect time to bring Bliss back into the mix! Bliss can help you relax and adapt to stress so you can focus on what really matters during the holidays – spending time with the ones you love!
Market America | SHOP.COM always strives to provide the best products to support your health, including help with life's daily stresses.* When Bliss was first introduced, it was an instant success. It's clear that UnFranchise®Owners (UFOs) and customers want and need Bliss back in their lives, so when you ask, we deliver!
Therefore, by popular demand, Bliss® Anti-Stress Formula is now back in stock.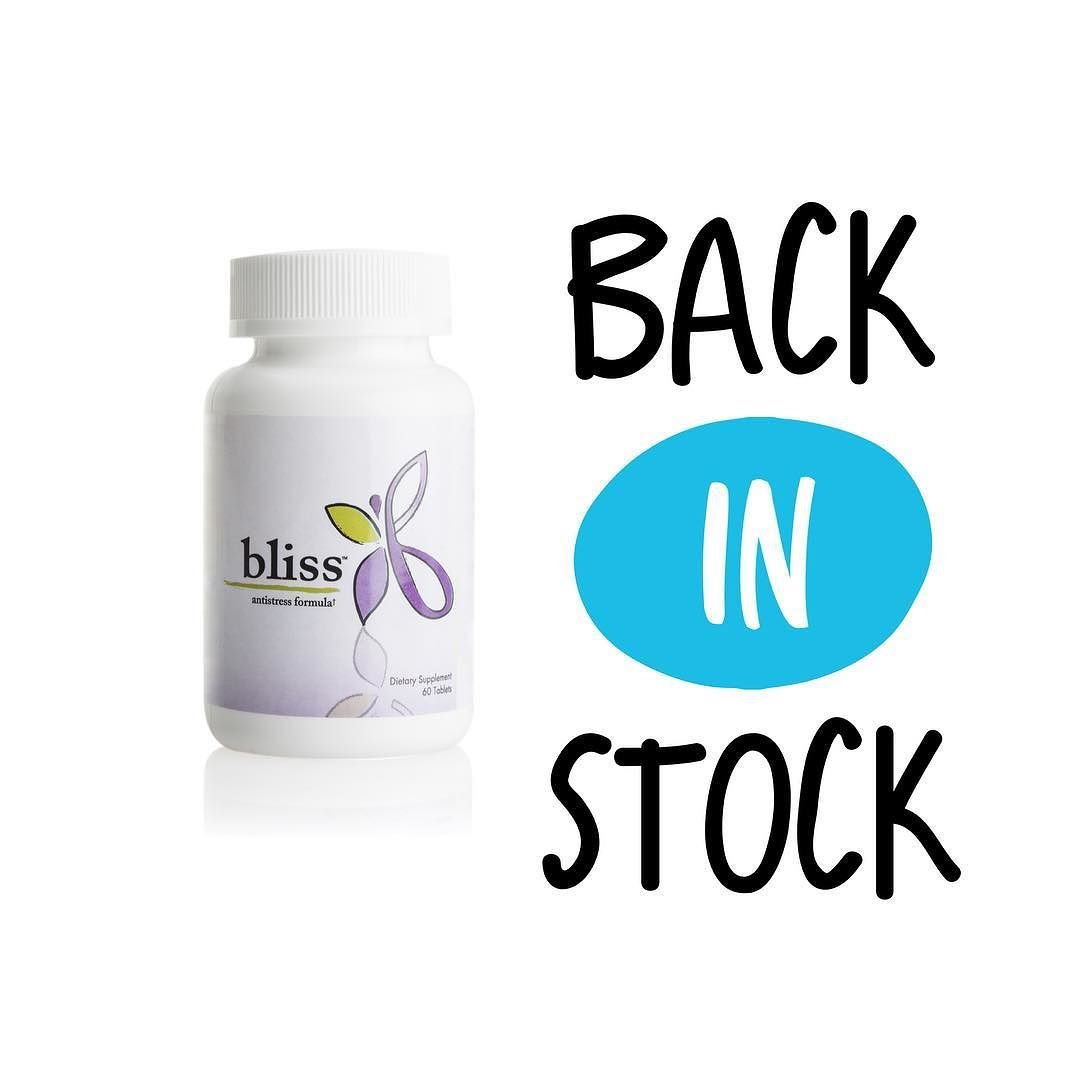 Stress is a symptom of life that cannot be avoided. No matter how well we eat, how often we exercise, or how hard we try to avoid certain situations, we can't escape stress. Stress affects all of us. It clouds our mind and compromises our judgment. Stress has negative effects on our bodies, from tense muscles to an overall diminished sense of well being. Feeding your mind and boosting your energy level can do wonders for your quest to look good, feel good and enjoy life. Bliss is perfect for those stressful days or situations that you can't avoid.
Helps the body adapt to stress*
Promotes relaxation without drowsiness*
Helps maintain healthy levels of both serotonin and dopamine*
Helps enhance and stabilize mood*
May help to improve your cognitive performance by increasing your mental clarity *
So relax, enjoy life, and give your body the gift of Bliss!
The Anti-Stress Kit, which includes Isotonix® Activated B Complex, Isotonix OPC-3®, and Bliss Anti-Stress Formula, is also back in stock. These are some of the best anti-stress products that work synergistically to promote relaxation and provide the energy that you need to make it through each day.* The Anti-Stress Kit is ideal for any adult that consistently encounters stressful days or events in their life.* These products may help stabilize your mood to allow you to stay focused, clear and calm. Turn that stress into success with the Anti-Stress Kit!